Next year (2015) I will be going to see OK Go and The Dodos. Also, the first post going up for next year will be a singles and EPs post. I got flooded with a series of both of those just before Christmas.
On With the show...
Best of the best, top 5 out of my best of for 2014:
I helped to fund this one from the Kickstarter campaign and got the album signed by the band. The records were colored, one translucent green and the other translucent blue. I have been a big fan of the group since the first album and love that they have started their own record company. The majors never understood what the group had going.
This is one of my top three groups. I like the new more pop direction that the group has gone musically. I like even more that the dark lyrics fit on top of this pop music without even noticing. The fact that they changed record labels does bother me a bit but onward and upward.









I helped to fund this one from Kickstarter as well. It took over a year to get my vinyl copy but I think it was well worth the wait. It was pressed on a beautiful translucent gold color. The album was also signed by Alex Church (the lead singer). I also got a digital download when that was released earlier in the year so I did get to know the album before I owned a physical copy.
The group has brought back that retro T. Rexy sound that I like so much. This Temples album is beautiful and fun. Seeing their live show this year was an extra bonus.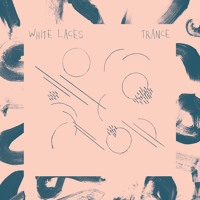 Although this album is new, it has instantly grown on me. I have been listening to the album on my way to work for the past month or so. It is rhythmically amazing and fun.
Best of 2014
Albums:
Allo Darlin' - We Come From The Same Place
The Ar-Kaics – The Ar-Kaics (self titled album not to be confused with the demo cassette)
Beck – Morning Phase
Black Keys – Turn Blue
Broken Bells – After The Disco
Coldplay – Ghost Stories
De La Soul – Smell The D.A.I.S.Y.
Death – III
Death Cab For Cutie Featuring Magic*Magic Orchestra – Live 2012
Eternal Summers – The Drop Beneath
The Faint – Doom Abuse
Family Force 5 – Time Stands Still
Flowers – Do What You Want To, It's What You Should Do
The Gaslight Anthem – The B-Sides
Generationals – Alix
Gold-Bears – Dalliance
LCD Soundsystem - The Long Goodbye: LCD Soundsystem Live At Madison Square Garden
Linkin Park – The Hunting Party
Literature - Chorus
My Chemical Romance – May Death Never Stop You
Nada Surf – B-Sides
Nothing – Guilty of Everything
OK Go – Hungry Ghosts
The Pains of Being Pure At Heart – Days of Abandon
Philip Selway – Weatherhouse
The Proper Ornaments – Wooden Head
Restorations – LP3
Sea Wolf – Song Spells, No. 1: Cedarsmoke
She & Him – Classics
Silversun Pickups – The Singles Collection
Spoon – They Want My Soul
Surfer Blood – Pythons (Demos)
Switch Foot – Fading West
Taylor Swift – 1989
Temples – Sun Structures
Thom Yorke – Tomorrow's Modern Boxes
Ultimate Painting – Ultimate Painting
"Weird Al" Yankovic – Mandatory Fun
Whirr – Sway
White Laces – Moves (CD)
White Laces – Trance
Withered Hand – New Gods
EPs:
Black Hearted Brother – Got Your Love EP
Bleached – For The Feel
Broken Bells – Holding On For Life
Brown Brogues/Eternal Summers – Brain Melter/Window
Camera Shy – Jack-O-Lantern
Coil/Nine Inch Nails – Recoiled
Dresses – Lonely One EP
Fowers – Rough Trade Bonus Disc
Joanna Gruesome/Trust Fund – Split EP
Joanna Gruesome/Perfect Pussy – Astonishing Adventures! "The Captured Crusader"
The Late Virginia Summers (TLVS) – Dreamers EP
New Order – 1981-Factus8R-1982
Night School – Heart Beat
OK Go – Upside Out
The Pains of Being Pure At Heart – Abandonment Issue
Squarepusher x Z-MACHINES – Music For Robots
Whirr/Nothing – Split EP
Singles:
The Ar-Kaics – Make It Mine
The Ar-Kaics – Sick and Tired
The Ar-Kaics – Why Should I?
The Dodos Featuring Magic*Magic Orchestra– Yours Truly Session
Faith No More – Motherfucker
Flowers – Joanna
Haim – Forever
The June Brides – She Seems Quite Free
The Marshmallow Ghosts – Corpse Reviver No 1, Vol. 1
The Pains of Being Pure At Heart – Simple And Sure
Restorations – Call + Response IV
We Are Scientists/Surfer Blood – Tour Single
Withered Hand - Horseshoe
Compilations:
89.3 The Current/Live Current Vol. 10
89.3 The Current/Live Current Vol. 10 (Cover To Cover)
Non Violent Femmes
Beck's Song Reader
Guardians of the Galaxy: Awesome Mix Vol. 1
Masrshall Teller Presents, Broken Record Label Sampler Vol. 1
This year I will be starting early, as I am shooting for new posts starting January 17th.